Limited sale! Soon it will be restored to its original price of $ 249
➽ Want more comfort to watch your favorite series during confinement?
➽ Go no further, we have the ultimate solution for you!
   Enjoy ultimate comfort thanks to our lazy sofa.

✅FUN FOR EVERYONE: Ideally sized for children and adults, this comfortable bean bag is the ideal addition to any basement, family room, dormitory or bedroom, whether as a play chair or as an office area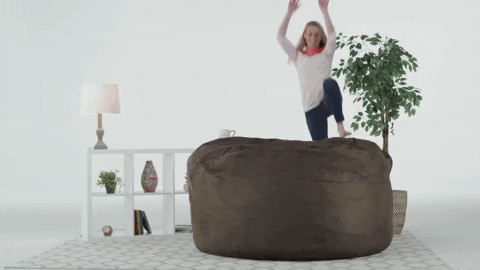 ✅ OVERSIZED BAG: 120 x 120 x 60 cm - Collapses into a seat that loves you and adapts to your body; with room for a whole family, to share with a friend or to really relax.

✅ SHREDDED MEMORY FOAM: GROS SAC armchairs are filled with a mix of shredded memory foam, flexible and very durable, which helps to keep in shape while increasing the level of comfort for the most refreshing moments intense.

✅ COMFORTABLE COVER: The double stitched and removable micro-suede fiber is soft to the touch, machine washable and resistant to stains and fading for easy maintenance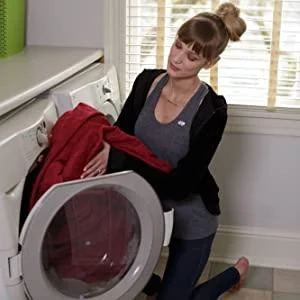 Description
A fun and funky seating option, this bean bag sofa brings a cozy, casual style to any space! Crafted of 100% polyester microfiber, the bean bag shell sports a fashionable solid hue in super-soft suede texture. Secured within a convenient double zipper closure, recycled CFR foam fills out the design, providing comfort and support. The fills used for this sofa is a combination of eco-friendly recycled foam and poly bean filled interior.


Features
The cover is double-stitched along all seams and is removable, also includes hidden stitching and seams, puncture-proof
Product Details
Product Type: Bean Bag Sofa
Childproof Closure: No
Weight Capacity: 300 lb.
Durability: Water Resistant
Product Care: Wipe with a clean, damp cloth; upholstery cleaners acceptable, but check cleaner uses
Removable Cover: Yes
Foam; Polystyrene beans
Product Care
Wipe with a clean, damp cloth; upholstery cleaners acceptable, but check cleaner uses
Removable Machine Washable Cover and Durable Internal Liner included
The 7 foot Sack is the perfect product for two or three adults. Weighing in at almost 90 lbs it is definitely a product that you want to make sure you have enough room. We use furniture grade foam and the softest fabric available.
✅ We make sure that each customer is 100% satisfied. We will do everything in our power to provide excellent customer support service to help everyone, as we place great importance on customer satisfaction which is absolute zero risk.
🚚 Free delivery anywhere in the world!
🔐 Your data is protected.